Key Benefits of Your Retirement Plan
---
Juggling life's little necessities may be a bit overwhelming
However, taking a few minutes to think about your future today may pay off for you and your family in retirement Life is full of distractions – juggling work and school schedules, making sure you make time for your family. However, carving out a few minutes to enroll into your company's 401(k) plan – or to evaluate your current financial plan — may have a great impact when it comes to building a secure retirement.
Take a couple minutes to view the video below and then decide if saving for retirement may be an action worth considering.
© 2018 DST Systems, Inc. Reproduction in whole or in part prohibited, except by permission. All rights reserved. Not responsible for any errors or omissions.
---
Want to view more information about the Financial Wellness?
Click the link below to view a video about the ADP Retirement Services Financial Wellness Program.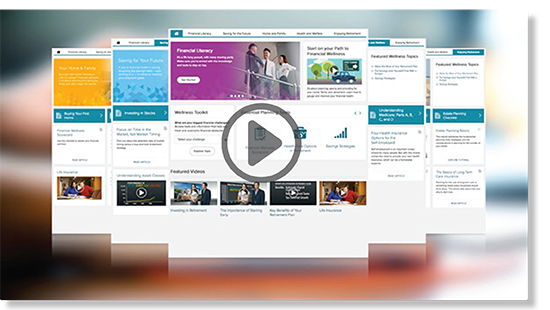 Accessing the ADP Retirement Services Financial Wellness Program is easy.
If you're a 401(k) participant in an ADP Retirement Services plan, you have direct access to the ADP Retirement Services Financial Wellness Program. Simply log into your Retirement Savings account at www.mykplan.com or the retirement savings portal used to access your account.

The ADP Retirement Services Financial Wellness Program is easily accessible through the ADP Retirement Services Participant Website.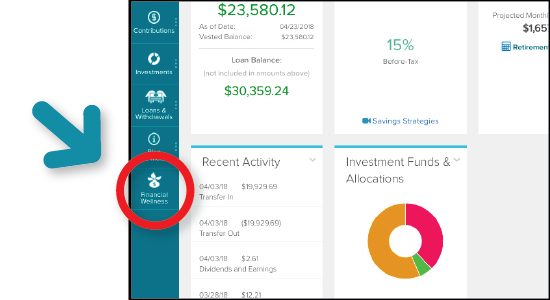 ---
Unless otherwise indicated, educational videos, articles, and tools on the Financial Wellness site are provided by and are the property of DST Systems, Inc. All other videos, articles, and tools are provided by and the property of the third parties named therein. Links to third party websites are provided for information purposes only. The Financial Wellness program and its related materials are provided for educational purposes only, and are not intended to be, nor should they be deemed as, investment advice, financial planning, or tax assistance. Any projections and other output generated by any calculators or tools are hypothetical in nature, do not reflect actual investments or investment results and are not guarantees of future results. The calculators and tools simply apply user input and the assumptions selected to provide a rough assessment of the likelihood that hypothetical results may be achieved. Users should not rely on these materials or output as the primary basis for any investment, financial, or tax planning decisions. ADP, LLC and its affiliates (ADP) cannot guarantee or assure a user's ability to meet any of his or her goals or that any hypothetical results actually will occur.